Since NBA players receive such enormous salaries, they can easily afford to purchase a hot car. The lowest salary of an NBA player is usually above $500,000, and the highest can reach $31.0 million. The highest-paid player in the NBA is LeBron James, and with yearly increases contained in his 3-year contract, he's expected to earn an astounding $99,857,127. Judging by these impressive numbers, we can assume LeBron James is able to afford a luxury car and then some.
NBA players live incredible lives on and off the court. They're invited to exclusive parties and are close friends with celebrities. The fact they own luxurious cars is just the icing on top. Some of these vehicles can have horsepowers exceeding 1,000 and almost too many cylinders on their engines to count. Not only are these vehicles expensive in their base form, but many of these cars have received modifications to give them custom appearances, adding to their value. And that's important, as according to Alexandra Paul, "The cars we drive say a lot about us."

Very few players are drafted into the NBA, and the effort these players will put toward basketball is ridiculous. For these reasons, they deserve the insane vehicles contained on this list. Players such as LeBron James, James Harden, Stephen Curry, and Dwyane Wade are all featured. Their vehicles can be expensive, fast, and jaw-dropping. Have fun with this list containing 15 vehicles owned by NBA players.
15.

Dwyane Wade – Mclaren MP4-12C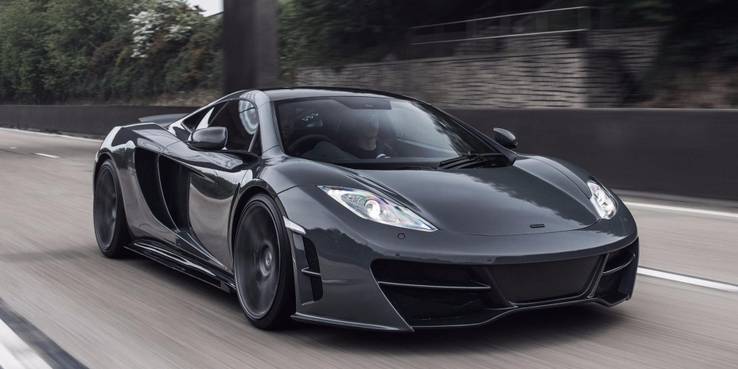 To each his or her own tastes in cars, but it's undeniable that Dwyane Wade has a sexy vehicle. The McLaren MP4-12C is a vehicle we don't often see. It's usually overshadowed by other McLarens such as the McLaren F1 and the McLaren P1. You just cannot go wrong with a McLaren since much like Dwayne Wade, it's unparalleled in performance.
The exterior of this vehicle is made with a significant amount of carbon fiber to help minimize its weight. It has a comparatively low weight for vehicles of its type and weighs in at 3,161 lbs (1,434 kg).
D. Wade is also the owner of a Mercedes SLR McLaren and a Porsche. Dwyane Wade is currently playing for the Cleveland Cavaliers and is once again playing alongside LeBron James.