Even the simplest of surgeries can have dire consequences. Unfortunately, these stars went in for various surgeries and died from their complications. Cardiac arrest, stroke, breathing problems, and more contributed to the deaths of some of Hollywood's most famous celebrities.
Joan Rivers
Comedian Joan Rivers was undergoing a routine throat procedure at a Manhattan medical clinic in 2014 when she slipped into cardiac arrest. She was transferred to Mount Sanai Hospital in Manhattan, where she died a few days later. It was later found out that her doctor had taken a selfie with her during surgery. Her daughter sued for medical malpractice, and an undisclosed settlement was reached in 2016.
Next: This actor starred in films like The Terminator and Aliens.
Bill Paxton
Actor Bill Paxton went in for open heart surgery in February 2017 to replace a heart valve and correct an aortic aneurysm. He died 11 days after surgery. His death certificate, obtained by People, stated that he died from a stroke after complications arose from the surgery. He was 61 years old.
Next: Nicknamed "The King of Cool," this actor died during surgery in Mexico.
Steve McQueen
Actor Steve McQueen died at a hospital in Ciudad Juarez, Mexico after undergoing surgery to remove a massive tumor. He'd been battling lung cancer that had spread to other parts of his body. He suffered from a heart attack shortly after the surgery. He was 50 years old. His lung cancer was likely the result of either his smoking habit or his work with asbestos years earlier.
Next: This actor often said, "I don't get no respect."
Rodney Dangerfield
Rodney Dangerfield, an actor known for his, "I don't get no respect," catch phrase, died at age 82 after open heart surgery in 2004. He suffered a small stroke and fell into a coma, then regained consciousness but did not survive. He left behind his wife and two children from a previous marriage.
Next: This famous rapper's mother's untimely death made headlines.
Donda West
Although Donda West was not a star, her son, Kanye West, certainly was and still is. Her untimely death made headlines in 2007 when she died from complications from plastic surgery. West was in her home when she suddenly stopped breathing. By the time she got to the hospital, she was in full cardiac arrest. She died at age 58.
Next: This supermodel's plastic surgery turned tragic.
Solange Magnano
Former Miss Argentina Solange Magnano died in 2009 at age 37 after problems arose from plastic surgery. The Argentinian supermodel had a procedure done on her buttocks. She died of a pulmonary embolism shortly after. She left behind seven-year-old twins.
Next: A fall in the hospital led to his woman's deadly surgery.
Mary Wickes
The Little Women and Sister Act actress was admitted to a Los Angeles hospital in 1995 for respiratory problems. While there, she fell and broke her hip and was admitted to surgery. She died from surgery complications. She was 85 years old. Doctors believed that problems like kidney failure, anemia, and low blood pressure contributed to her death.
Next: This artist's simple surgery ended up killing him.
Andy Warhol

Famous artist Andy Warhol went in for what seemed like a routine gallbladder surgery in 1987 and died shortly after. Years later, it was learned that he was not healthy enough for the surgery. Plus, his gallbladder was full of gangrene. His cause of death was labeled as ventricular fibrillation, which essentially means his heart just "quivered and stopped." He was 58 years old.
Next: This Fresh Prince of Bel Air star died from heart complications.
James Avery
Known primarily for his role as Uncle Phil on Fresh Prince of Bel Air, actor James Avery died on New Year's Eve in 2013 after undergoing open heart surgery. The actor suffered from both heart and liver disease. He also had type 2 diabetes. He went into cardiorespiratory arrest and died a few weeks after the surgery.
Next: This mafia thug died during surgery in his home state of New Jersey.
Frank Vincent
Frank Vincent, former actor and star of The Sopranos, died during open heart surgery in September 2017. He suffered a heart attack, which prompted the surgery, and complications during surgery led to his death. Vincent was at a New Jersey hospital surrounded by family and friends when he died.
Next: This writer and producer was best known for The Twilight Zone.
Rod Serling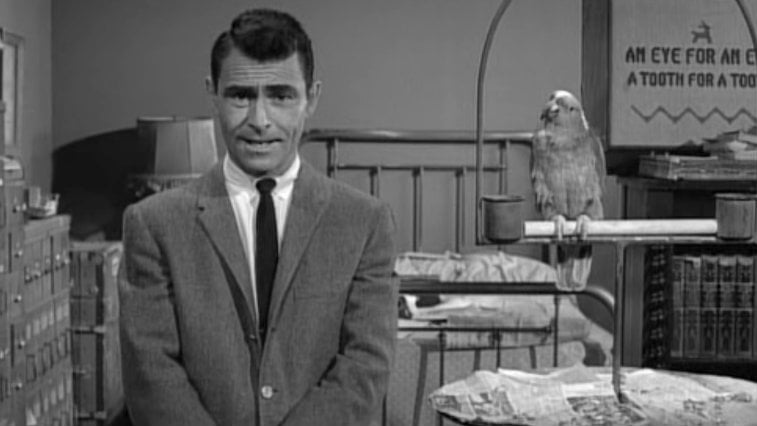 Rod Serling was a television writer and producer known mostly for his show The Twilight Zone. He died in 1975, two days after undergoing open heart surgery. He had been hospitalized a little more than a month earlier for suffering a mild heart attack, and his cause of death was ruled as a heart attack. Serling was 50 years old.
Next: This soap opera star's height helped define his TV and movie characters.
Josh Ryan Evans
This three-foot-tall actor was best known for his role as Timmy on the soap opera Passions. He was born with a congenital disease that stunted his growth. Evans eventually had to have surgery in response to the disease and died during it. He was 20 years old.
Next: This actor got famous from his role on Gilligan's Island.
Bob Denver
Best known for his role as Gilligan on Gilligan's Island, Bob Denver died in 2005 as a result of complications from cancer-related surgery. He had survived quadruple bypass surgery earlier that year. He died at Wake Forest University Baptist Hospital in North Carolina at the age of 70. His wife and four children were with him.
Next: Back-to-back surgeries led to this actress' death.
Maureen O'Sullivan
Actress Maureen O'Sullivan died from heart failure after two consecutive heart surgeries. Her first was successful, so she had a second surgery three days later and died. Her daughter, actress Mia Farrow, blames the surgery for her mother's death. "She was in full sail; in the bloom of her life," Farrow said in an interview in 1998. O'Sullivan was 87 when she died.
Next: This actor suffered a fall in his home that eventually led to his death.
Eddie Bracken
Actor Eddie Bracken died in 2002 at the age of 87 after complications from surgery. Bracken had fallen in his home and crushed a disc in his neck. He underwent surgery but died at a New Jersey hospital. His wife of 62 years had died three months earlier. He was known for roles in National Lampoon's Vacation and Home Alone 2: Lost in New York.